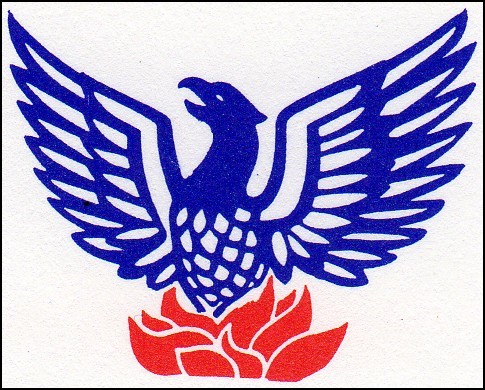 THE OTAGO PHOENIX CLUB
Phase 3 Cardiac Rehabilitation Since 1968
Return to History Page
Record of Past Officers
Titles of Officers


Since the formation of the club on 31 October 1968, the titles of its officers have varied from time to time. Initially, we had a Chairman, a Secretary/Treasurer and three Executives.
The Chairman was later referred to as the President and the Secretary and Treasurer became separate positions. The titles of Senior Vice-President and Junior Vice-President were also introduced, and at one stage we also had a Deputy Treasurer. The title of Immediate Past President was also used.


Patron


Charles Butterfield was appointed as Patron in 1974 and in 1991 Professor Ted Nye became our Patron until his death on February 1, 2017.


Year

Chairman /
President

Senior Vice
President
Junior Vice
President

Secretary


Treasurer

Auditor /
Examiner

Annual


Sub

1968

Charles Butterfield




Mr H.T. Coggon

Mr H.T. Coggon



$2

1969

Charles Butterfield




Mr H.T. Coggon
Mr H.T. Coggon


$2
1970













$2
1971

Charles Butterfield




Mr H.T. Coggon
Mr H.T. Coggon


$2
1972













$2
1973

Charles Butterfield
Mr S. Lyon



M. Mackinnon

M. Mackinnon



$2

1974

Mr S. Lyon
Mr C. George



Mrs E. Brown

Mrs E. Brown





1975

C. Butterfield





R.C. Sutcliffe





$3

1976

Mr A.J.D. Robb

Mr F. Buxton

Mrs S. Marks

R.C. Sutcliffe
R.C. Sutcliffe


$3

1977

R.C. (Jack) Sutcliffe

Martin McKinnon



Ray Langford

Ray Langford





1978

Martin McKinnon
A. Coleman

Mrs E. Martin

Ray Langford
Ray Langford




1979















1980















1981















1982















1983















1984















1985















1986

Audrey Martin













1987

Georgina Marsh

Bill Hastie

Bill Hannah

Jim Crawford

Vic Webb



$12

1988

Georgina Marsh
Bill Hastie
Bill Hannah
Jim Crawford
Vic Webb


$12

1989

J Hughes/Nina Davidson

Nina Davidson

Bob Walton

Jim Crawford
Ashley Smith



$12

1990

Nina Davidson
Bob Walton
Left Open

Jean Ransom

Ashley Smith


$15

1991

Nina Davidson
Bob Walton


Jean Ransom
Ashley Smith


$15

1992

Bob Walton
Ray Langford



George Sutherland

Rex Malthus





1993

Bob Walton
Ray Langford


George Sutherland
Fraser Mitchell



$15/$20

1994

Ray Langford
Rex Malthus


George Sutherland
Fraser Mitchell
John McGhie

$15/$20
1995

Rex Malthus
June Gold



George Sutherland
Fraser Mitchell
John McGhie
$15/$20
1996

June Gold
Fred Wessels



George Sutherland
Fraser Mitchell


$15/$20
1997

June Gold/Bob Walton

Fred Wessels


June Gold
Fraser Mitchell
John Ravenswood

$15/$20
1998

Bob Walton

George Sutherland


June Gold
Fraser Mitchell
John Ravenswood

$15/$20
1999

George Sutherland

Fraser Mitchell


Toni Wilson

Alex Newberry

Neil Donaldson

$15/$20
2000

Fraser Mitchell





George Sutherland

Dan Pearce



$15/$20
2001

Fraser Mitchell





George Sutherland

Dan Pearce



$15/$20
2002

Lynley Browne





George Sutherland

Dan Pearce

Neil Donaldson

$15/$20
2003

Lynley Browne





Betty Douglas

Dan Pearce



$15/$20
2004

Keith McFarlane





Betty Douglas

Dan Pearce



$15/$20
2005

Keith McFarlane





Betty Douglas

Des Stokes



$15/$20
2006

George Sutherland





Betty Douglas

Des Stokes

Neil Donaldson

$15/$20
2007

George Sutherland





Betty Douglas

Des Stokes

Neil Donaldson

$15/$20
2008

Laurie Parker





Betty Douglas

Des Stokes



$15/$20
2009

Laurie Parker





Betty Douglas

Des Stokes



$15/$20
2010

John Young





Betty Douglas

Peter Williams

Chris Worth

$15/$20
2011

John Young





Dave Edwards

Peter Williams

Chris Worth

$20/$25

2012

Peter Williams





Dave Edwards

Rob Hart

Chris Worth
$20/$25
2013

Peter Williams




Dave Edwards
Rob Hart
Chris Worth
$20/$25
2014

John Roxborogh





Dave Edwards
Rob Hart
Chris Worth
$20/$25
2015
John Roxborogh




Dave Edwards
Rob Hart
Chris Worth
$25/$30

2016

John Roxborogh
Peter Williams


Dave Edwards
Chris Worth
Rob Hart
$25/$30
2017

Russ Gillions

Pio Poutu



Jenni Gillions

Chris Worth

Rob Hart
$30/$40

2018

Russ Gillions
Pio Poutu


Jenni Gillions
Chris Worth
Rob Hart
$30/$40
2019

Russ Gillions
John Young



Brent Marks

Chris Worth

Rob Hart
$40/$50

2020

Eric Higgins

John Wills



Brent Marks

Chris Worth

Rob Hart
$30/$40 +$1 night

2021

Keith Tricker

Vacant



Brent Marks

Chris Worth

Rob Hart
$30 + $1 night

2022

Keith Tricker
Vacant


Brent Marks
Chris Worth
Rob Hart
$30 + $1 night

2023
















































Year

Chairman /
President

Senior Vice
President
Junior Vice
President

Secretary


Treasurer

Auditor /
Examiner

Annual


Sub
Return to History Page